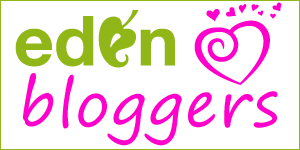 While I was looking for new ways to add intriguing content to my blog, I stumbled upon the Eden Loves Bloggers Program, in which this is my first post for them. While first glancing at
EdenFantasys
, I thought it was just another
sex toys
site, but after browsing through their many categories, I realized that they care a wide variety of different products for men and women. They're currently running a 25% promotion on all couple items, which can be a great way to get an anniversary or birthday present for your spouse or partner.
I was surprised to find a big section for the
Beauty and Body,
which can also make great gifts. There are many body washes, bath salts and crystals, body scrubs, and shower crèmes, to choose from. Currently, you can get 25% off select products in this section including Dona Sensual Chromotherapy Bath Treatment; Dona Body Wash;
Bellina Box
; Dona Bath Salts; Venus Body Wash; Venus Body Scrub; Shunga Garden of Edo Organic Collection; Dona Body Polish; Dona Bath Foam; Dona Bath Milk; Simply Sensual Body Scrub; and several others. With Mother's Day around the corner, bath soaps, salts, scrubs could make a good a gift for your wife or partner.
*Even though this post is paid for, all opinions and reviews are my own.