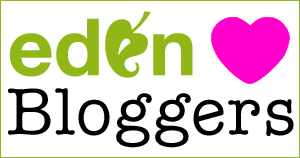 I am excited to share my first experience ordering products from
EdenFantasys.com
. I am currently in their Eden Loves Bloggers program, in which I receive gift cards in exchange for an honest review/post. Instead of saving my first gift card, I spent it on a few products, with the intention of writing few intriguing post about them.
EdenFantasys has several sections to choose from like,
sex toys
(for men and women), lingerie, condoms, lubes, adult books, movies, and beauty and body products. My first item to add to my cart was the book The Multi-Orgasmic Couple by Matak Chia & Maneewan Chia, Douglas Abrams & Rachel Carlton Abrams, M.D. from HarperOne, an Imprint of HarperCollins Publishers.I thought it would be an interesting read and I can post a review for it in the near future.
At the time of my order, there was a promotion where you can receive a free Zero Tolerance DVD with any liquid product purchase from Zero Tolerance. I didn't want to tryout any of the liquid (lube) products, but I was interested in the DVD, even though I don't watch much adult entertainment. Luckly, the DVD could be purchased for under eight dollars separately, so at that price I instantly put the item in the cart.
For my third item, I picked up another Zero Tolerance product called
Talk Dirty to Me featuring Bree Olson
, which is basically a hardcore audio CD, which is not exactly my normal listening pick, but I thought I could give it a try. If I don't like it, I could always give it away as a gag gift.
EdenFantasys really appreciate their customers and with every order you can receive a free gift (with a certain order), like a free T-Shirt, tote bag, calendar, etc. There is also a few other promotional gifts, depending on how much your order is. At the time of my checkout the free gift available was the Silicone Finger Bunny adult toy. Since it was free, I thought why not! And I put it in the cart.
I found it easy to use my gift card. When you go to checkout, there is a spot for gift card codes and coupons. I picked the cheapest shipping method, which was USPS Priority, at only $5.95. I was surprised to receive an email the next day saying my order was being shipped, along with a tracking order. The package arrived two days later! I was impressed with the shipping and the discrete packaging. All of the items I ordered were nicely and safely packaged inside the mailing box. Overall, I am satisfied with my purchases as my experience was hassle free.